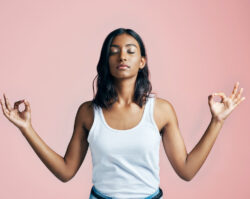 It's not only kids who get nervous about visiting the dental office! Dental anxiety is more common than you might think in adults. This condition can be due to a multitude of reasons. Maybe you had a bad experience at the dentist when you were younger, the sounds of the dentist's work make you feel uncomfortable, or you generally struggle with anxiety and worry about worst case scenarios.
Whatever the cause of your dental anxiety or fear, the good news is that there are some simple things that you can do to manage this discomfort so you can get the oral healthcare you need at our comfortable office.
Speak with Our Dental Team

Since the reason behind dental anxiety can vary from patient to patient, it can make a world of difference to speak with our team at Blue Valley Smiles about what you're feeling and possible triggers so we can adjust our care to accommodate your needs. You may find that just sharing your worries already helps lighten the load on your mind!

Relax with Our Office Amenities

Relaxing patient amenities have become standard in dental practices. At Blue Valley Smiles, we offer comfy blankets and pillows, headphones, dark glasses, Wi-Fi, TVs in our private treatment rooms, and a complimentary beverage station to create a more zen atmosphere for our valued patients.

Consider Dental Sedation

Dental sedation, like nitrous oxide, oral conscious sedation, and IV sedation, can help patients feel completely relaxed as they receive necessary oral health treatment. Sedation is beneficial if you're undergoing an intense dental procedure. It is also useful for patients with a sensitive gag reflex, individuals who have trouble sitting still during a routine cleaning, and those who would otherwise skip their appointment due to general anxiety and fear. Talk to our team about which sedation option might be right for you!
If you're looking for more tips to help relieve your dental anxiety, don't hesitate to contact us at Blue Valley Smiles. Our compassionate team would be happy to speak with you directly and privately. We will figure out what we can do to help you come in for the dental care you need and feel as comfortable as possible throughout the whole process.