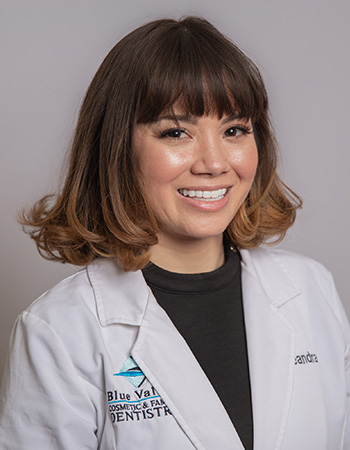 Leandra loves making patients feel more comfortable while receiving their treatment. She's been doing just that since she began her dental career in 2015. Leandra joined our team two years later, and she says that she really enjoys providing patients the education they need to be successful in their gum health. Leandra grew up in Roeland Park and attended St. Thomas Aquinas, Benedectine, and Concorde Career College. She lives in Leawood with her amazing family and the world's cutest French bulldog, Lady Marmalade. Leandra enjoys reading, listening to music, volunteering, and participating in outdoor activities.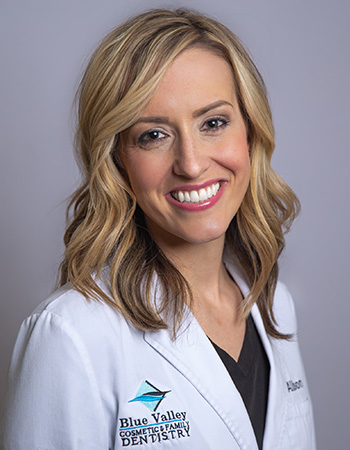 Allison began her career as a hygienist in 2006 and joined our team the following year. She has a bachelor's degree in dental hygiene from the University of Nebraska Medical Center College of Dentistry. The best part of her job is her patients! When she's not busy helping you have a more fantastic dental appointment, Allison enjoys spending time with her family and her two boys, Silas and Jett.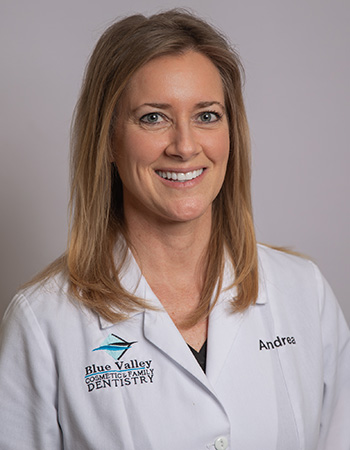 Andrea has been a part of our practice since 1999, though she actually began her dental career in 1993. The best part of her job is getting to know our patients and helping them with their oral hygiene needs. When she's not doing that, Andrea likes to spend time with her two sons, Samuel and Simon, and her husband, Scott. Andrea enjoys going to her boys' sporting events, working out, and spending time outside near water or a golf course.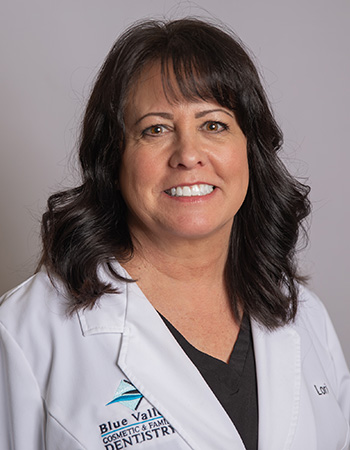 Lori has been working in dentistry since 1988, but she joined our team in 2006. Lori loves our office because we have an amazing staff, and it shows in our patient relationships. When she's not busy in the office, Lori enjoys spending time with her family and friends. She also likes decorating, cooking, traveling, and reading.