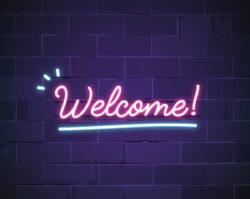 Our team is delighted that you are interested in learning more about Blue Valley Smiles! Our Overland Park dental office offers high-quality, comprehensive care for patients of all ages and dental backgrounds. There are many things that make our office comfortable and convenient for patients! Here are a few highlights!
Sedation Dentistry
Does your dental anxiety make sitting in the dental chair miserable? Anxiety can make dental visits unpleasant and even cause patients to put off or forgo essential dental services altogether. At Blue Valley Smiles, we offer local anesthetic, oral sedation, and IV sedation, as well as friendly and compassionate care, so patients can have positive and productive dentist appointments.
Emergency Dental Care
Dental emergencies include any situation that requires same-day or immediate attention from an experienced dentist. Common dental emergencies include severely damaged teeth, unbearable toothaches, dental abscesses, uncontrollable dental bleeding, and foreign objects stuck between teeth. It's not always easy to tell if an emergency dental visit is needed, so whether you need to schedule an appointment or you just need expert advice, we recommend giving our team a call right away so we can assist you in your time of need.
Flexible Financing Options
We provide our patients with budget-friendly payment options so they can access the services that they want and need in a timely manner without breaking the bank. For example, our office accepts most insurance plans and can help you maximize your benefits to reduce your out-of-pocket expenses. We also accept cash, check, credit cards, and third-party payment plans through CareCredit®. CareCredit splits health and dental-related costs into manageable monthly payments that accrue little to no interest when paid on time.
Explore our website to learn more about our office and services. And when you are ready to schedule your visit to Blue Valley Smiles, please contact us! We look forward to hearing from you.