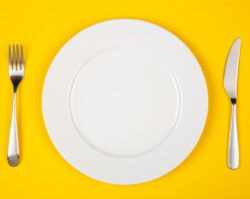 Before your oral surgery occurs, it's important to stock up on plenty of nutritious, soft foods that are easy to chew. (We always advise patients to do this before their procedure as they may not feel up to shopping post-treatment.) It's also a great idea to get plenty of rest and drink a lot of water, as this will help your body recover faster.
After a few days, you can slowly begin reintroducing more foods back into your diet. However, you may find that it still takes longer to eat. Take it slow and don't rush back into your regular diet! Doing so can irritate your surgical site and prolong your recovery.
Not sure if a certain food is okay to eat post-surgery? We recommend playing it safe and just saving it for later. Instead, you can pick something out from this list of the best foods to eat after oral surgery!
Fruits & Vegetables
Applesauce
Avocados
Bananas
Cooked Beans
Blended Vegetable Soup
Fruit Smoothies
Peas
Steamed Squash
Baked Sweet Potatoes
Macaroni & Cheese
Cottage Cheese
Cream of Wheat
Mashed Potatoes
Oatmeal
Pudding
Rice
Yogurt
Foods to Avoid
It will be difficult to chew foods that are too hard or crunchy so we recommend avoiding these foods altogether until some of the swelling goes down. Foods that can break into sharp pieces, like chips and nuts, should absolutely be avoided, as they can get stuck in extraction sites and cause issues.
Patients who make themselves smoothies should avoid drinking through a straw. The suction created in the mouth can disrupt your healing blood clot and cause a dry socket. Spicy foods and very hot or cold foods should also be avoided during this time as well.
Have a question or concern for our team regarding oral surgery or your recovery? Please contact us and we will be happy to assist you.