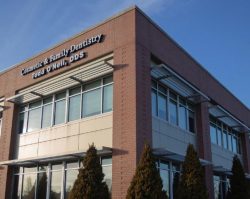 We can easily remove troublesome plaque and tartar from your teeth whenever you come in for your routine care. That should be happening every 3-6 months, if you want to maintain that fresh feeling in your mouth and steer clear of issues like decay and disease. Since we are halfway through the year, this is the perfect time to arrange for your next six-month dental checkup appointment.
The best part is that, if you carry dental insurance, two of these teeth cleaning sessions with oral exams are usually included in your yearly dental insurance benefits. So, you'll defininitely want to take advantage of the high-quality care you have coming to you.
For more information about the workings of insurance, check out today's video clip below, which comes to us from the American Dental Association. Then be sure to call Blue Valley Smiles in Overland Park, KS today at 913-251-9449 or fill out our online form to schedule your easy appointment.