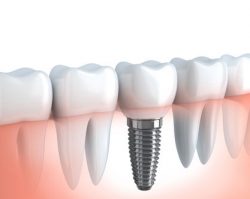 You don't have to keep enduring a failing smile. Damaged and missing teeth can create hassles in your life that you can eliminate with dental implants. Implant treatment from Blue Valley Smiles can rebuild your bite and help you:
Smile with more confidence wherever you go
Enjoy dining out and trying new foods
Look younger, more attractive, and more robust
Improve your oral and overall health
Get your smile back in shape! Rebuild your bite by calling Blue Valley Smiles today at 913-338-3443. Be sure to take our short quiz below to see if implants seem right for your situation.