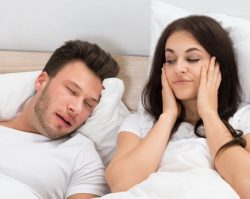 Don't head into summer feeling sluggish and irritable!
Get to the bottom of your fatigue and other symptoms by answering the questions on today's quiz!
If you're showing some of the common signs of sleep apnea, Dr. O'Neil and our team can help you find solutions so your overall health isn't at risk for heart attack, stroke, and other conditions tied to this disorder.
Call Blue Valley Smiles in Overland Park, KS today at 913-338-3443 or fill out our online form to schedule your appointment.