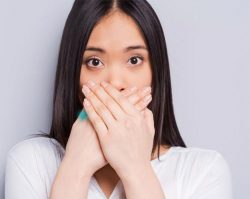 Along with regular brushing and flossing at home, keeping up with routine dental cleanings and exams is crucial to ensuring that you maintain the brightest, healthiest smile possible.
However, many people are afraid of the dentist, often to the point that their dental anxiety prevents them from getting any sort of dental care at all.
Over time, a neglected mouth can develop cavities, gum disease, and other problems that can affect the look of your smile and even cause you to lose your teeth.
Welcome to a New Level of Dental Care
At Blue Valley Smiles, we do all we can to help alleviate dental anxiety so that our patients can get the high-quality care their smiles need to shine. Our trained staff will listen intently to your needs and fully answer any questions you have about us or your dental care.
We believe that the more informed you are, the more relaxing your dental experience here will be. Plus, if you have all the facts, you'll be better equipped to make good decisions regarding your smile care.
Relax With Our Dental Sedation
To make sure you're as comfortable as possible and that your exam or procedure goes off without a hitch, we offer you three great choices for sedation:
Inhaled sedation using laughing gas will give you an all-over tingly feeling and sense of euphoria. You'll begin to feel its effects almost as soon as you breathe in this sweet-smelling gas. Its effects diminish quickly, however, once we give you fresh oxygen to breathe in. This sedation is great for patients with mild dental anxiety.
With oral conscious sedation, your dentist will prescribe an FDA-approved pill that you'll take as directed before your appointment. By the time you're seated in our chair, you'll feel completely relaxed all over – you may even feel slightly groggy. However, you'll remain awake and able to communicate with our staff. You'll need to have a trusted friend or family member drive you home afterward, as the pill will take a few hours to wear off.
For a deeper sedative effect, IV sedation will put you in a "twilight" state. You won't experience any sensations from your procedure, including sights, sounds, and smells. Plus, you won't remember anything about it afterward. Patients with extreme dental phobia or those who are having a lengthy procedure done can greatly benefit from IV sedation.
In addition to our sedation options, we also use computer-controlled local anesthesia. This innovative technology eliminates the sting of traditional anesthesia, plus it won't leave half your face numb for several hours after you've left our office.
Enjoy a Huge List of Patient Amenities
Our team works hard to make sure you're completely relaxed while you're in our care. That's why you're welcome to indulge in any of our comfort amenities, including:
Soft pillows that will support your head and neck
Warm blankets to help you feel cozy
Private patient care rooms for discretion
Wi-Fi for your entertainment and distraction
TVs and movies to help you pass the time
As you can see, we've thought of nearly everything when it comes to your comfort. If there's something you need to help you feel comfortable, just ask and we'll do our best to accommodate you.
At Blue Valley Smiles, there's no reason to be afraid of the dentist. Call our caring team today at 913-338-3443 to schedule your next dental visit. You can also request an appointment using our online form.