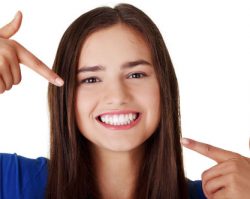 Here at Blue Valley Smiles we strive to be a dentist's office in Overland Park, KS that provides a comprehensive array of dental services. As such, today we wanted to talk about an alternative orthodontic treatment that we are proud to offer to patients currently living with crooked, crowded, or gapped teeth. It's called Invisalign. This clear aligners system is supposed to help with appearances but it is not strictly a cosmetic dentsitry solution. You see, Invisalign will likely also boost your overall oral health in the process and help you to sidestep costly dental issues later in life. Keep reading to hear more about the possibilities of clear aligners, and then be sure to get in-touch with us to request your orthodontic consultation. All you have to do is call 913-338-3443 to make that happen.
Some Clear Advantages Of Invisalign
Invisalign performs the same job as standard-issue braces. However, it takes a different approach to tackling orthodontic problems. As it happens, Invisalign eliminates the need for metal brackets and wires completely.
This modern teeth-shifting method makes use of a series of clear plastic aligner trays that are simply switched out at home by you every two weeks over a period of about 12 months. Accordingly, there won't be any in-office adjustments or the typical 2-3 years of treatment that goes along with regular metal braces.
Beyond that, these virtually invisible aligners will be harder for outsiders to see and, by all accounts, they are quite comfortable to wear. SInce there are no metal components, there likely won't be any mouth sores or bleeding along the way.
The Invisalign aligners are also removable which allows for more food options. And cleaning your gear is as simple as running the aligners under warm water (you just keep brushing, flossing, and rinsing, as usual). There are no dietary restrictions or special tools!
In short, it is an alternative way to enhance your smile by working on your orthodontic issues. But we like to remind our adult patients that Invisalign also guards your oral health too in that it helps with the following problems…
An Overcrowded Mouth
It is no secret that crowded teeth don't always look so hot, but they present more than a cosmetic challenge. Living in such a state can actually hasten the onset of tooth decay and gum disease.
Here's why: teeth that are so close together are hard to keep clean. Alas, bacteria is given more opportunities for eluding your brush and floss. Plaque can build up and cause inflammation and infection once it slips below the gumline. This can result in tooth loss and worse if the bacteria gets into your bloodstream! While we can help you navigate the restorative dentistry process, it is always better when you never have to go there.
Gapped Teeth
Here's the real problem with gaps: your individual teeth will not be protected by the surrounding teeth. This increases the risk of your teeth loosening up, among other things.
If you are tired of looking at the spaces in your smile, and you want to protect your individual teeth, Invisalign might be able to help you on both fronts.
Overbites
Having an overbite can place unwanted stress on your teeth and lead to worn-down or cracked teeth that will need to be repaired by a professional. Invisalign can help make your bite better now and eliminate the need for more costly cosmetic improvements later. However, if you have other cosmetic concerns already, we can create a combination of treatments to go along with your Invisalign program.
Call Now To Get Started!
We hope you have been inspired by the possibilities. To take the next step, call Blue Valley Smiles in Overland Park, KS today at 913-251-9449 or fill out our online form to schedule your clear aligners consultation appointment this summer. You'll be so glad you did!