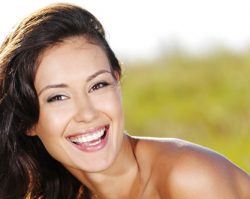 Metal fillings start out silver in color, then often become tarnished over time and turn black. No one wants an ugly black spot in their smile! At Blue Valley Smiles, we use composite fillings. Unlike metal fillings, they will vanish into your smile.
In addition, they require us to remove less healthy tooth structure. Finally, since they don't contain mercury, you won't have to worry about health concerns associated with the element. While the FDA has approved mercury use in amalgam (metal) fillings for adults, we think it makes sense to avoid metal in dental restorations whenever possible.
Watch this video from the American Dental Association for more information on composite fillings. If you have any questions or need to schedule an appointment, call us at 913-338-3443.