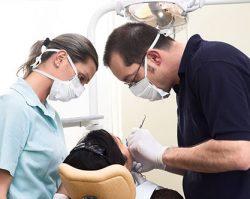 Some of our loyal patients discovered our practice completely by accident.
James is one of them!
We're sharing his story with you because we see a surge in dental emergencies this time of year as people become more active when the weather begins to warm, and it's a nice reminder that we're here to help when you need us!
In this video, you'll hear James talk about the dental emergency that led him to our practice and some of the other reasons he's been with us ever since!
Trust your oral health to us! Call Blue Valley Smiles in Overland Park, KS at 913-338-3443 or fill out our online form to schedule your appointment.