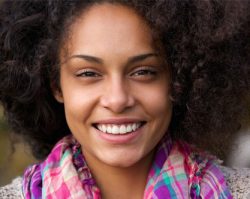 As a dentist, charged with our patients' oral health, we would love it if every person who entrusts their dental care to us kept a toothbrush and toothpaste with them throughout the day, brushing after every meal and snack. As a realistic dentist, we know that for most people, that's just not going to happen. But there are things — easy things — that everyone can do to help keep their mouth clean during the day when they don't have a toothbrush and toothpaste nearby.
If you are due for your next dental checkup, call Blue Valley Smiles in Overland Park, KS for an appointment. Dial 913-338-3443 or request your appointment via our online form.
Drink Lots of Water
Water is good for you in so many ways. It hydrates your body without the sugar and acids of other types of drinks. And it is an ally in your oral health, washing away those food particles that get stuck in your mouth and bacteria that unleash their destructive acids on your tooth enamel. And tap water is the best H20 you can choose, as most water supplies are fortified with the essential mineral fluoride. Make it a habit to carry a reusable bottle filled with tap water everywhere you go.
Chew Sugarless Gum
A dry mouth is an environment in which destructive bacteria flourish. Chewing sugarless gum actually stimulates your mouth to generate saliva, which helps rinse away food particles and bacteria. Keep in mind that sugarless is key. The damage done by sugar present in other gums far outweighs any benefits.
Snack on Raw Fruits and Vegetables
Raw, crunchy fruits and vegetables — even if they contain a bit of sugar, like apples — are beneficial to your dental health. Their fibrous texture stimulates the gums, and the act of eating them promotes saliva production which, as discussed above, serves to rinse out the mouth.
Avoid Starchy Snacks
Starchy snacks are everywhere: grocery store aisles are dedicated to them, workplace break room vending machines are filled with them. We're talking about things like pretzels, chips, and crackers. You may think that since they aren't sweet and sugary, they are okay when it comes to your dental health. Unfortunately, they are pure carbohydrates — and all carbs feed the nasty bacteria that cause tooth decay and gum disease. So next time you're tempted to grab a handful of potato chips, reach for carrot sticks or an apple instead.
Don't Chew on Objects
Chewing on things that aren't food is a common habit. Perhaps you nibble your fingernails when nervous. Or chew on your pencil while in thought. But these are not only good ways to ruin your nails or break a tooth, they are unhygienic. You may end up introducing harmful bacteria from the object to your mouth — and vice-versa.
If you are due for your next oral health dental checkup, call Blue Valley Smiles in Overland Park, KS. Dial 913-338-3443 or fill out our online contact form and we will get back to you promptly.